Hello,
So here's the story behind all this. As I always wanted some Freiburg, I didn't think much when there was auction with Freiburg WII. Apparently seller tried to restore it but as he said he didn't have time for it, radio was slightly dismantled, nevertheless, not counting rear cover, it seemed complete. Poor Freiburg apparently was covered in rust and dirt and someone sprayed the front with red paint. Here's the sorry state it was in: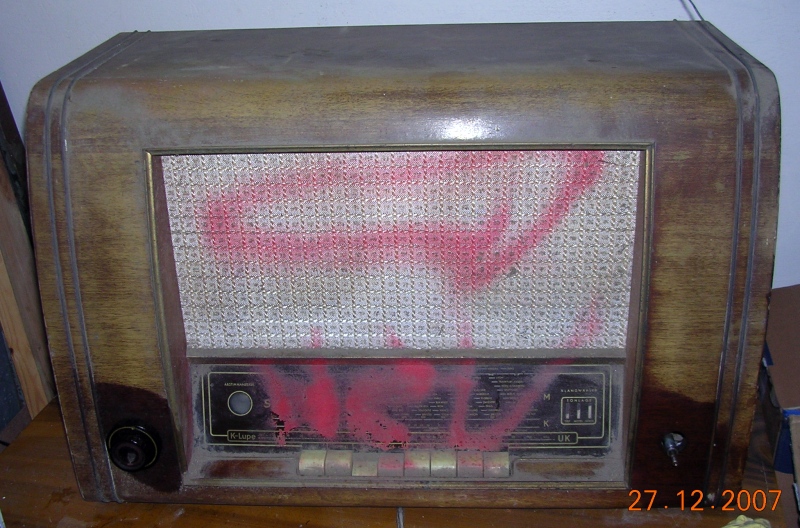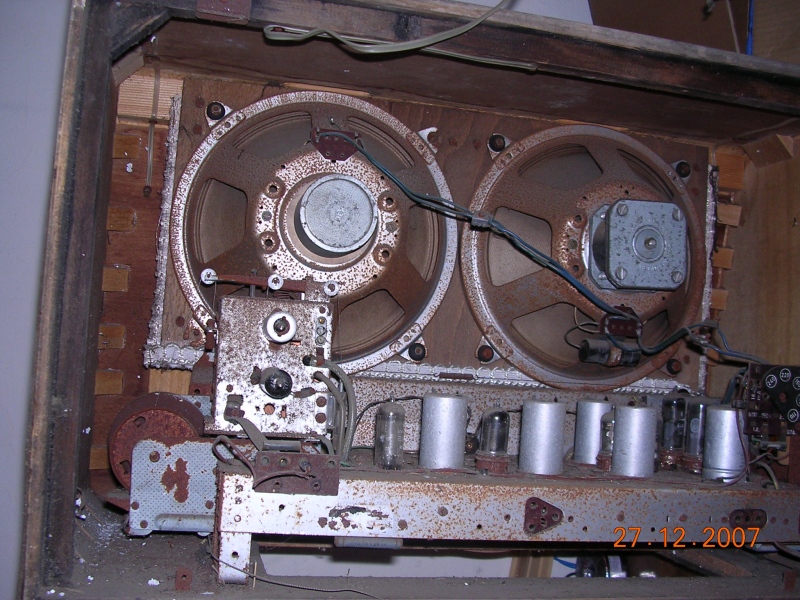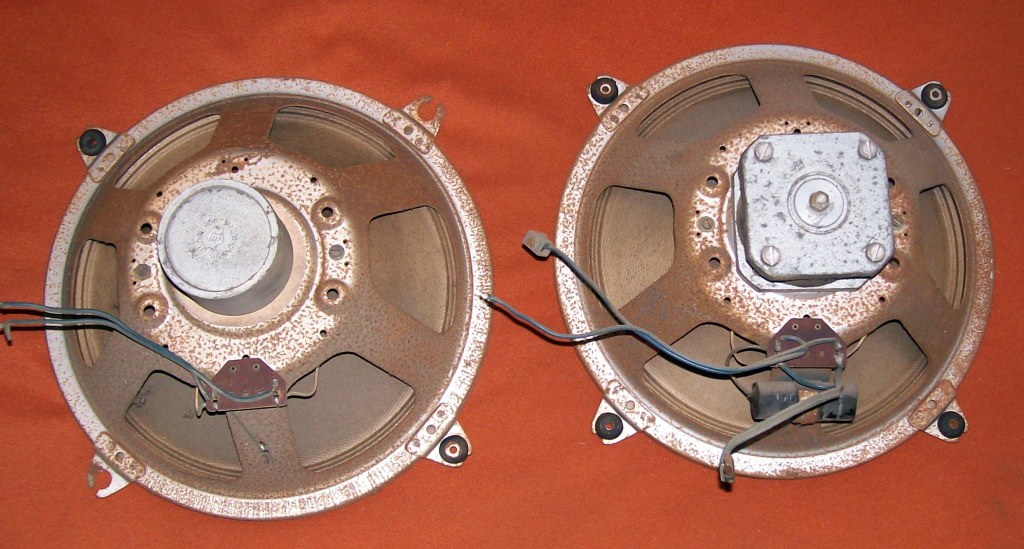 Many of collectors would probably take some parts and tubes and throw it away, but not me

The seller did paint silver layer on top of the chassis (but in some places on to the dirt) but nothing more. So I knew – radio has to be completely dismantled and:
1. remove rust
2. remove old paint
3. clean all parts.
After few pages of drawings and pictures I started to dismantle whole chassis. As it was mentioned here, in this series of Freiburgs it's relatively easy to remove electronics. So when the chassis was bare, it took a few days to clean it with sandpaper and acetone. As I found out earlier, one kind of silver aluspray very well matches the color of original paint. You can see the results here: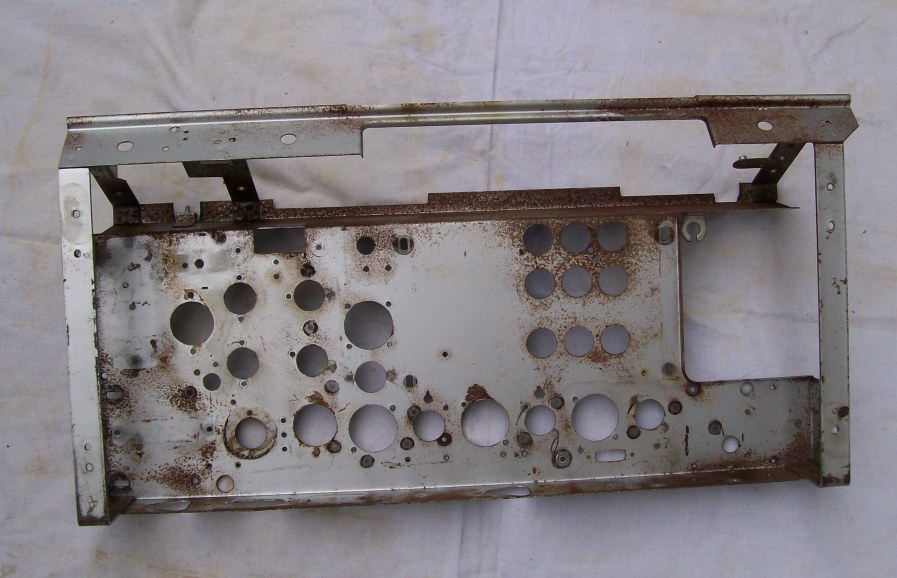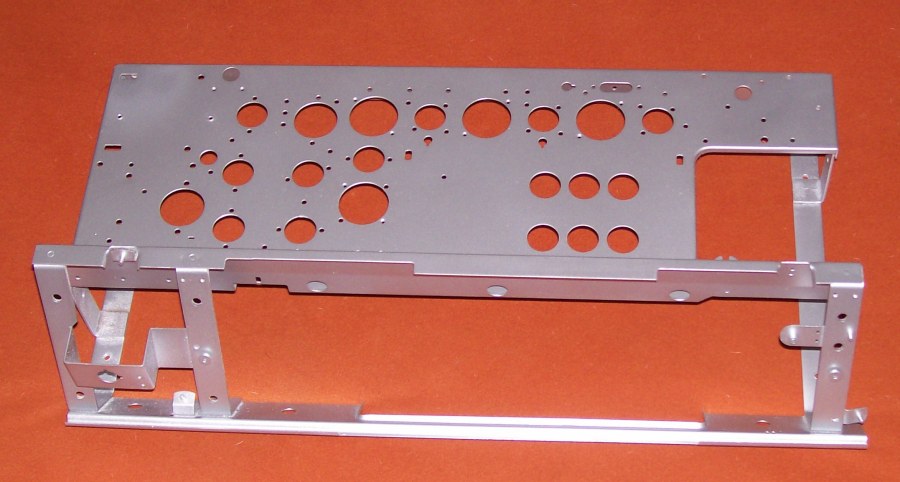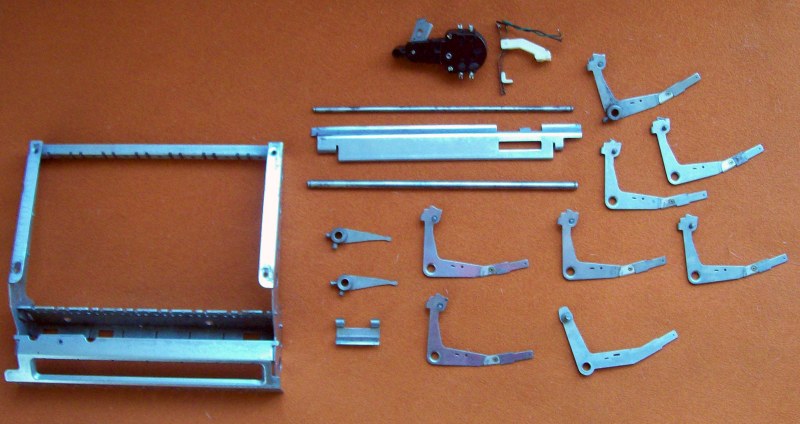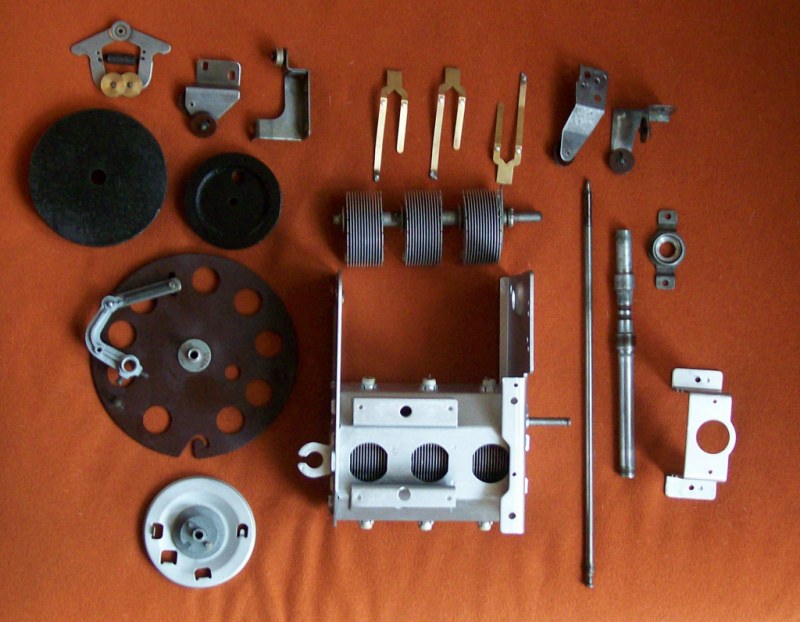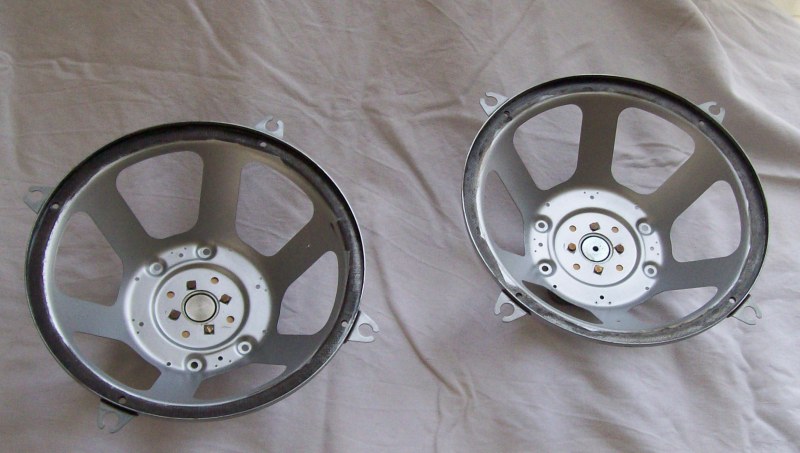 Of course loudspeakers had to be dismantled too. Luckily I did it many times before, so there was no danger of destroying the membranes. If someone's interested, I can write more accurate description how to do that. It's easier to clean the magnet and coil this way, so there's no scratching sound later.
Slowly I'm building electronics into the chassis: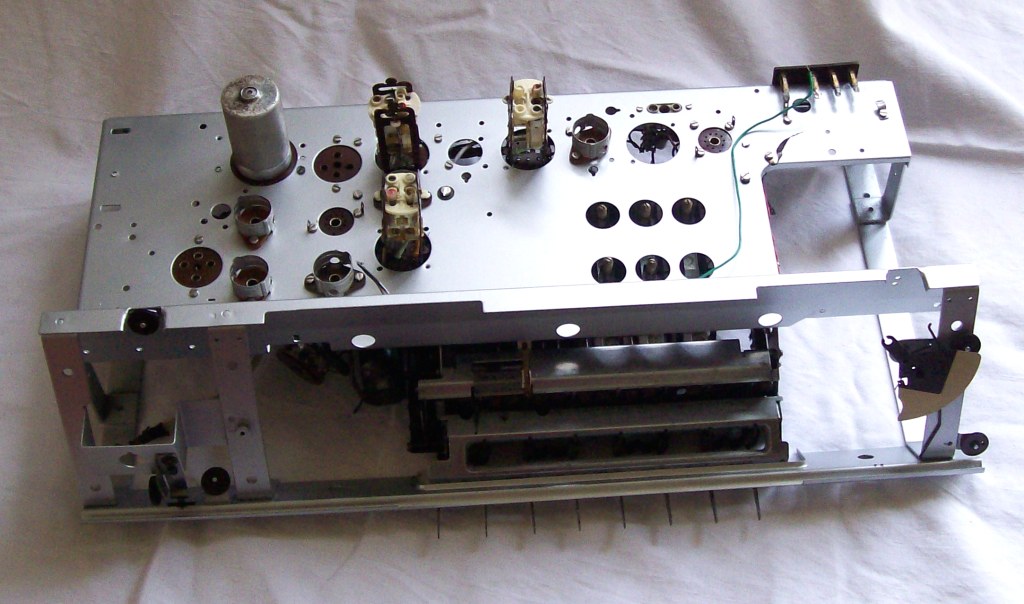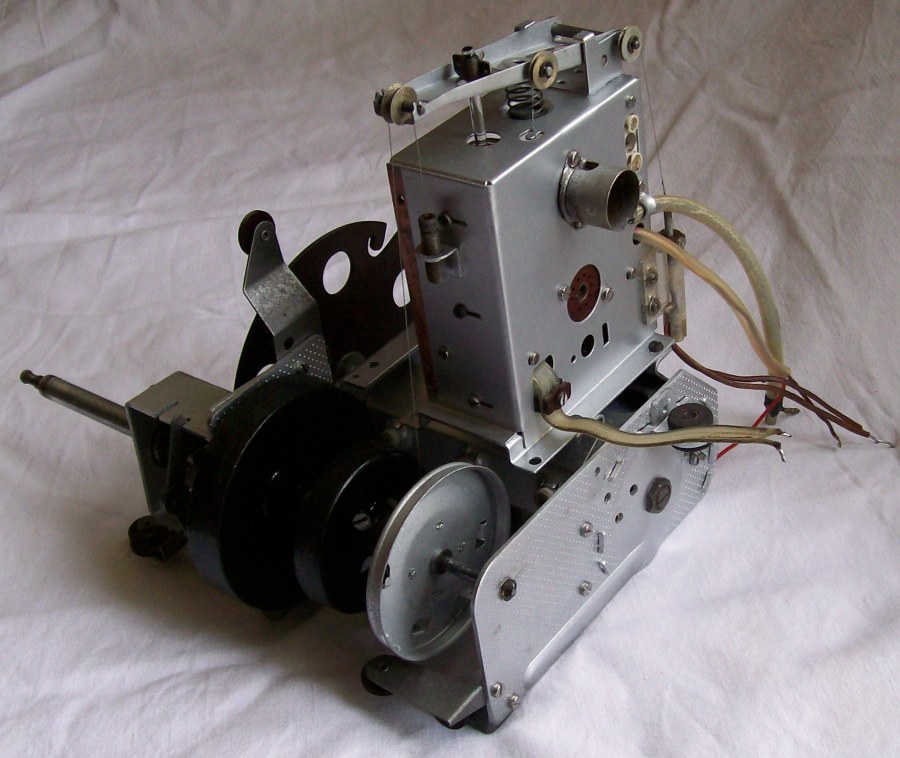 As I started writing this, during cleaning of the tone switch I noticed it looks like this: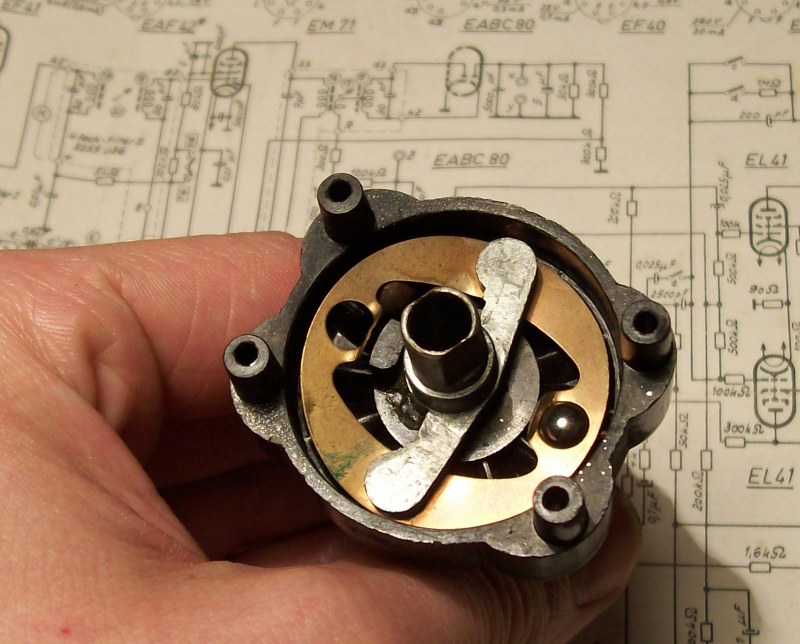 Is there something wrong with it, as this small ball isn't in place?
Best regards,
Piotr